Located just east of Lake Okeechobee in the western part of Martin County, the Village of Indiantown has been a cherished secret for decades. People have long celebrated this corner of Florida's Treasure Coast for its tranquil, rural lifestyle, yet it is conveniently within driving distance of all the tri-county area has to offer. Now, with the introduction of new businesses, educational opportunities, and lifestyle destinations, this beloved hometown is in the spotlight, thriving as a vibrant center of activity for all ages and interests. Let's explore how the Village of Indiantown is on the move!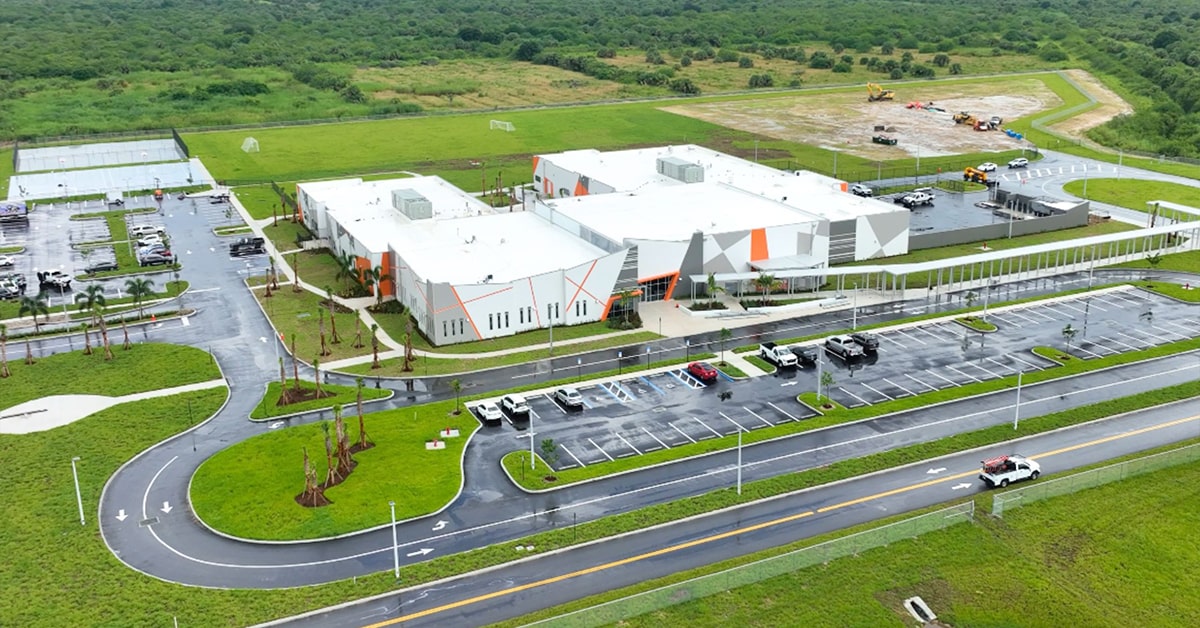 Vocational Training Takes Center Stage at Indiantown High School
Operated by Indian River State College, Martin County's latest charter high school opened its doors to students in August 2022. Indiantown High School aims to provide a practical and career-focused education with smaller class sizes and a college-style block scheduling system. Students can start earning dual enrollment college credits and industry certifications as early as their freshman year, with programs in medical science and technology, construction, agriculture sciences, and mechanics. Most importantly, Indiantown High School provides a local educational option for the children living in the region.
Martin County School Board Chair and lifetime Indiantown resident, Marsha Powers, recalls her closest option for school was South Fork High. "When I grew up here, we were bused to South Fork, and it took around 45 minutes to an hour to get there," said Powers. "Now, if you live in Indiantown, you are minutes away from a world-class education. Indiantown High School offers so many educational opportunities for high school students, but also for adults that are looking to upskill and make their lives better."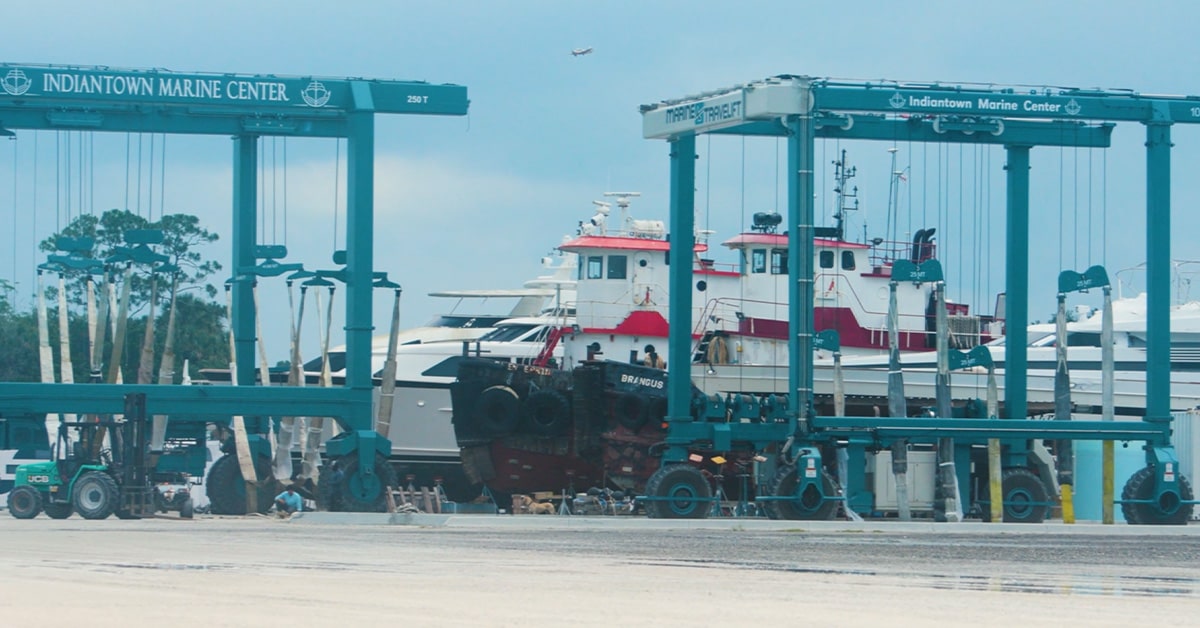 The Indiantown Marine Center – A New Home Port
With the Okeechobee Waterway connecting Florida's east and west coasts, the Village of Indiantown has always enjoyed the benefits of world-class bass fishing and recreation along the picturesque passageway. Now, boating enthusiasts are celebrating the newly completed Indiantown Marine Center which serves as the ideal launch point. This full-service boat yard and dry storage marina boasts a 250-ton travel lift, and provides designated workspaces for boat owners. Indiantown Marine Center complements the long-established Indiantown Marina, which has been a local fixture since the 1950s. Indiantown Marina is one of Martin County's largest boat yards, offering dry storage for around 500 vessels, as well as 30 and 50-ton lifts and a DIY work yard.
Scott Watson, Owner of Indiantown Marina for over 21 years, looks forward to the area's new additions breathing new life into the town. "Indiantown is one of the oldest communities in the area and it's our turn to grow," said Watson. "It wasn't a community created out of farmland that they threw a name on. It has a genuine history, and we have the chance to mold it into the community that we envision. I just think it's the land of opportunity at this point."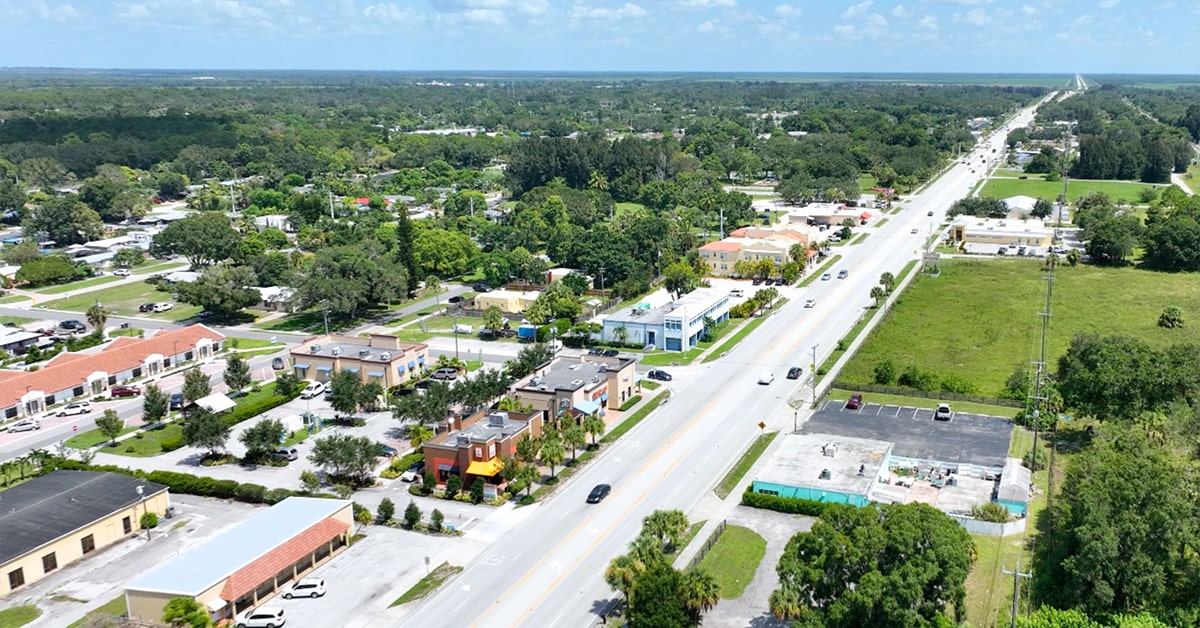 A Hub for Aspiring Business Owners
Indiantown is experiencing a significant economic boom with the introduction of new business centers that promise endless job opportunities for the local community. From office and warehouse space to manufacturing, companies like the Biomedical Industrial Park, Green Carbon Solutions, and Grind Hard are contributing to the area's industrial growth. These new warehouses are just the beginning, with additional developments in the pre-application and review process, hinting at even more employment prospects on the horizon.
In addition to these exciting opportunities, Indiantown is also becoming an attractive destination for local entrepreneurs to expand their small businesses. The entrepreneurial spirit is thriving in this dynamic community, as its strategic location and welcoming community spirit create a conducive environment for startups to flourish. Five years ago, resident Danielle Williamson opened her own deli sandwich shop in Indiantown, aptly named The Fresh Stop. To her, Indiantown represents a thriving community where everyone can find their place.
"Indiantown has so much potential and room to go," shares Williamson. "The area is a great place for young entrepreneurs who aspire to bring their visions to life. Naturally, more residents in the area means increased business for small companies like mine and others in town. As silly and cliche as it sounds, Indiantown is really a melting pot for people to come and make their dreams come true."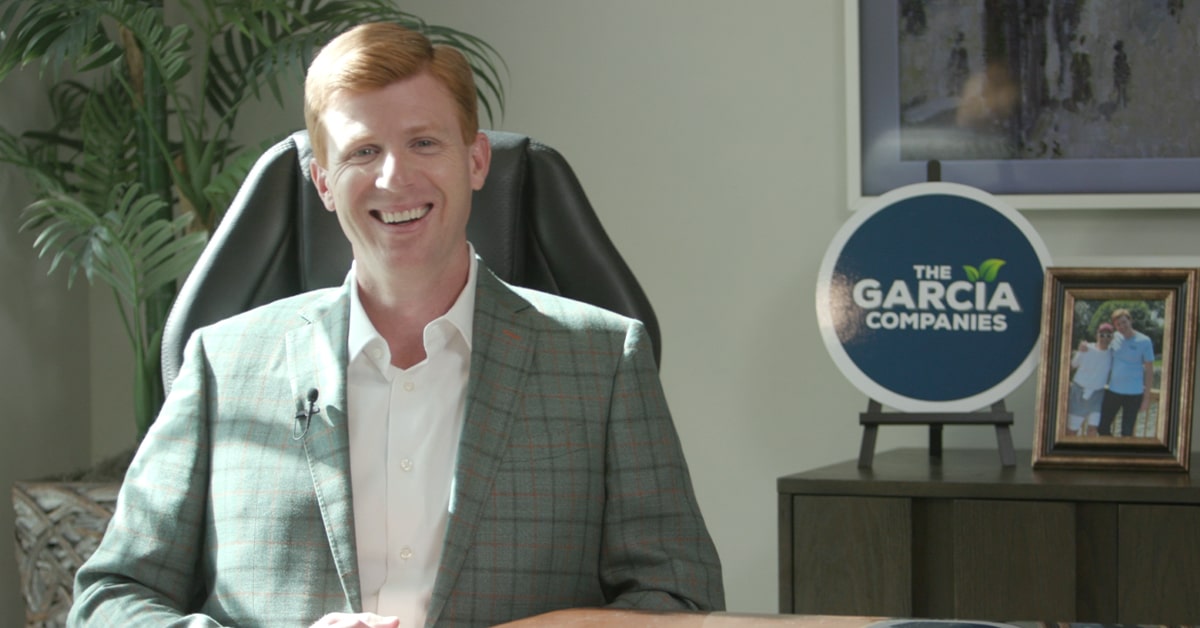 Terra Lago – A Place to Call Home – Coming Soon
As the Village of Indiantown continues to grow, the need for attainable housing becomes increasingly apparent. In an effort to preserve the area's history and promote its future growth, The Garcia Companies has pioneered a new way forward. Terra Lago is a new community coming to the region where families can celebrate accessible housing in a welcoming community.
"The legacy of The Garcia Companies has been to build communities that we are able to offer to the average everyday worker – first responders, nurses, teachers, and kids that are starting families," shared Josh Kellam, President of The Garcia Companies. "We really thrive on wanting to help communities build and grow in the right way. We didn't want to come in and change the face of Indiantown. We wanted to come in and see how we could complement what's been taking place here for generations. What we came up with was Terra Lago."
Terra Lago's tagline "New Beginnings on Uncommon Ground," is a promise to craft a fresh haven where families from all walks of life will feel at home. With a focus on natural preservation, the community's single-family homes, townhomes, and apartments will effortlessly infuse Florida's outdoor living into everyday life. Terra Lago will also be home to an endless stream of amenities and a community downtown center that includes grocery stores, doctor's offices, restaurants, office space, and more.
"One of the greatest things about Indiantown is that every value that we stand on as a company and everything that Mr. Garcia taught us, we're able to live out in Indiantown," said Kellam. "As a company, we're planting our seeds now, but we see us being involved in Indiantown for many years to come. Terra Lago is a place that enables something very few have been able to do – come back to Indiantown and call it home."
With prices anticipated to begin from the $200s, homebuyers are excited for the grand reveal of Terra Lago. For more information and to stay updated on Terra Lago's progress, sign up for our e-newsletter at TerraLagoFL.com.